How can you initially determine the value of a shard of sea glass?
In this video I take an initial appraisal of a piece of sea glass to determine its quality and value by the state of its hydration. Doing this will help give an approximate time table or how long a shard of glass has been in the sea, which affects its conditioning (hydration) and ultimate value to collectors and artisans alike.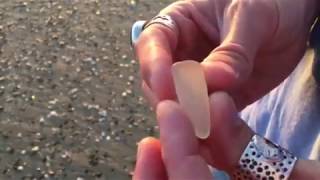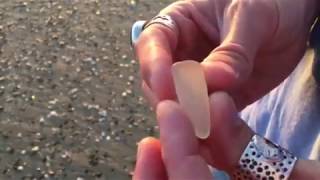 Where does cobalt blue sea glass come from?
One of the most coveted colors of sea glass is cobalt blue. Watch this video to learn more about what this popular color of glass might have been before it found its way into the ocean.
How old is this sea glass?
In this video, I further discuss the process of hydration, and specifically address the general length of time that sea glass needs to spend in the ocean before a shard of glass becomes 'conditioned' or 'hydrated'. Scholarship teaches us that glass will spend an average of a generation in waters where the Ph content is above 7 before it will transition from a structure that is sharp into a structure that is not sharp. This can be attributed to more of a physical happenstance